Go to Targets > Clean CSV
For first time users of the platform and any time you wish to update your data file, you will need to upload your contact data and have it prepared for the InTouch backend. First step is to go to TARGETS and then CLEAN CSV. See below.
This form is used to check, format and validate your CSV file in order to import to our system successfully. We can effectively clean and format the file and will place any incorrectly formatted file into a new CSV for you to review.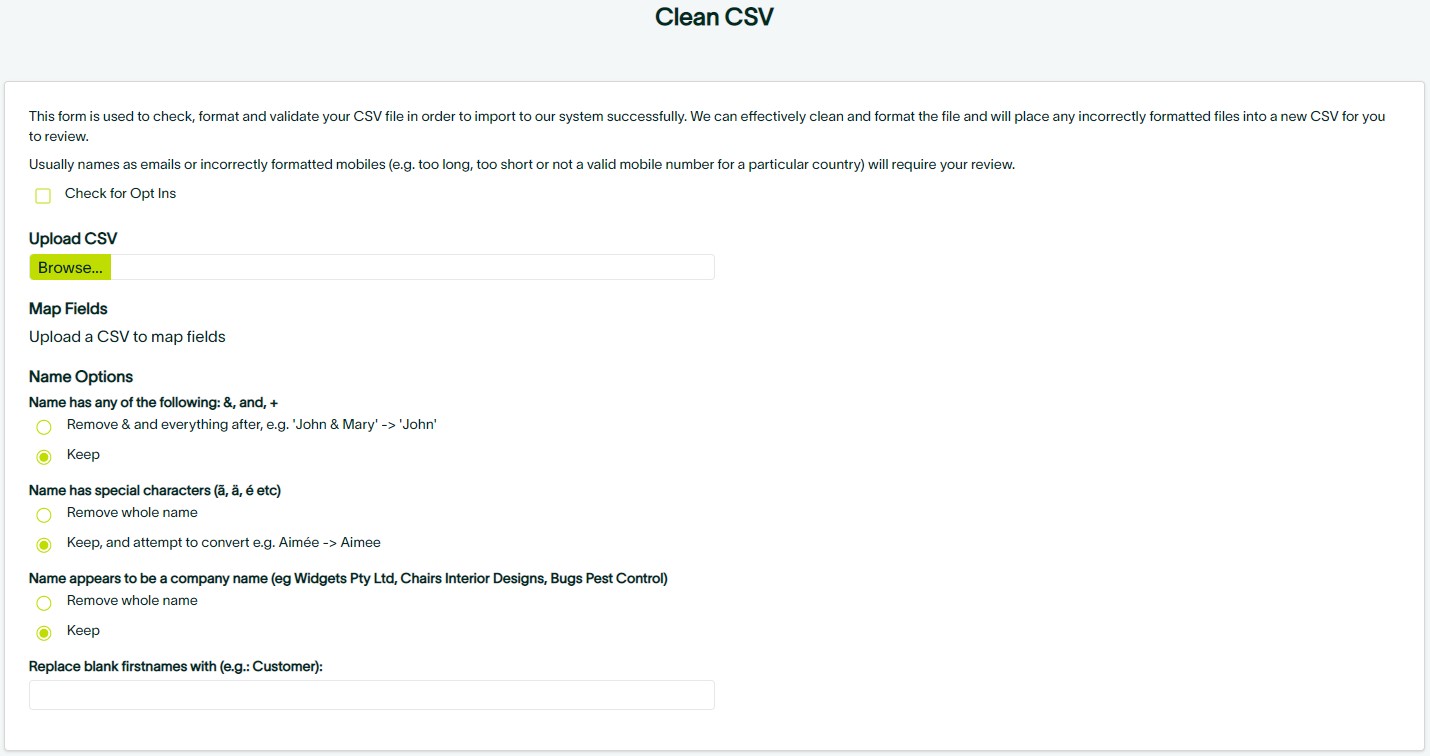 Usually, names as emails or incorrectly formatted mobiles (e.g. too long, too short or not a valid mobile number for a particular country) will require your review.
Select Check for Opt Ins - meaning only use numbers that are still opted-in to the supplier. Also, this will place opted out numbers into the incorrectly formatted file
Browse for a file to upload and Add
Open Map Fields dropdowns to map your data columns accordingly. The minimum requirement is to map Mobile Number however the more fields you map (change from IGNORE) according to the correct headers the more flexibility you will have later on to target your specific customer demographics using 'target' filters.
Once you have finalised your mapping and what data to omit, select what you would like to do with any erroneous entries such as special characters, joint name accounts & Company Names in personal data fields. Then select Clean CSV when complete.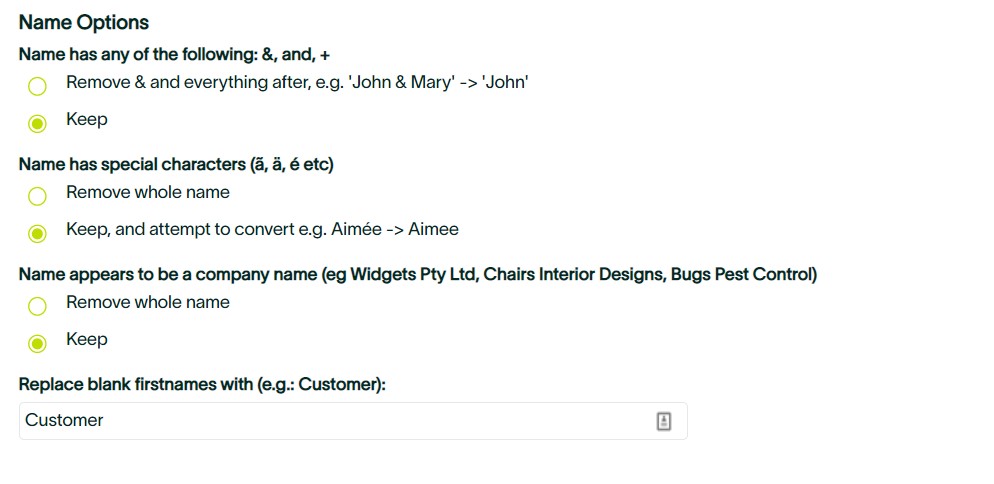 The cleaner will produce 2 downloadable files

| | |
| --- | --- |
| Download Clean CSV | Clean and correctly formatted data |
| Download incorrectly formatted CSV | Incorrectly formatted data - opt outs, invalid numbers and invalid names |
Download both files and save your cleaned and incorrectly formatted (and Omitted data) files as required for future use.