Cannot send a test SMS/MMS? There are a few things you can try before contacting live support which is located on the bottom left of your screen.
1. You can do a hard refresh of your screen ctrl + Shift + r as some blockers may be on your browser.
2. Check that the mobile number the test is being sent to is a valid user and has not been opted-out at some point.
Run a report of opted out customers. Campaigns > Reports - choose opt outs from dropdown and select date range, click Generate Report.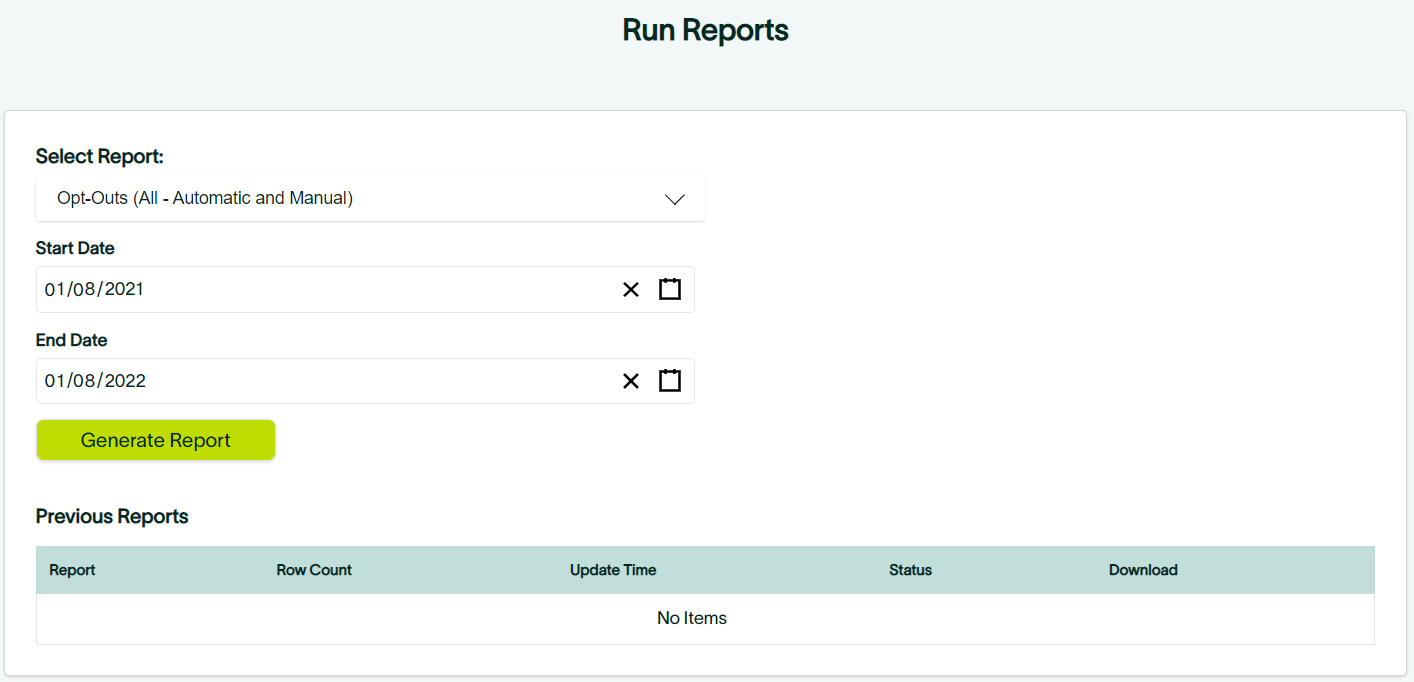 3. Contact live Support if you are still unable to send or receive a test SMS or MMS.